MILO – The Penquis Valley High girls held visiting Searsport District High School scoreless for the entire fourth quarter – after an 11-point outburst in the third – to preserve the team's slim lead during a mutual opener between the Class C North programs on Dec. 13. The Patriots went from leading 25-23 after the third quarter to winning by a final score of 30-23.
Neither team could make a basket in the final 8-minute session before Penquis sophomore Addison Conklin's jumper upped the advantage to 27-23. Conklin led the Patriots with nine points on the night, including four field goals on jump shots.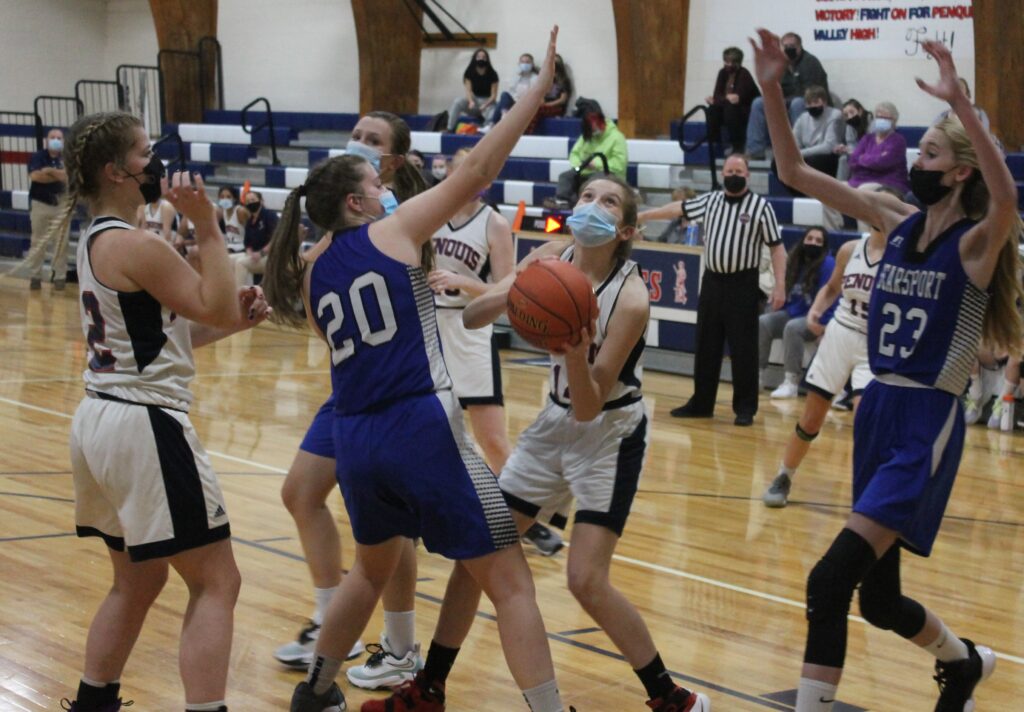 After a miss at the other end on a 1-and-1, Searsport would be 0-for-4 from the free throw line in the fourth quarter, a Vikings' timeout stopped the clock with just under five minutes remaining. Penquis then displayed patience with the Patriot five on the floor passing the ball around the perimeter to look for the ideal shot and run time off the scoreboard.
Searsport would have a chance to make up the deficit by being in the bonus at the 2:26 mark, but two misses kept the Patriots ahead by multiple possessions. Later Penquis got into the bonus and a foul shot from Conklin made the score 28-23 with 1:46 to go.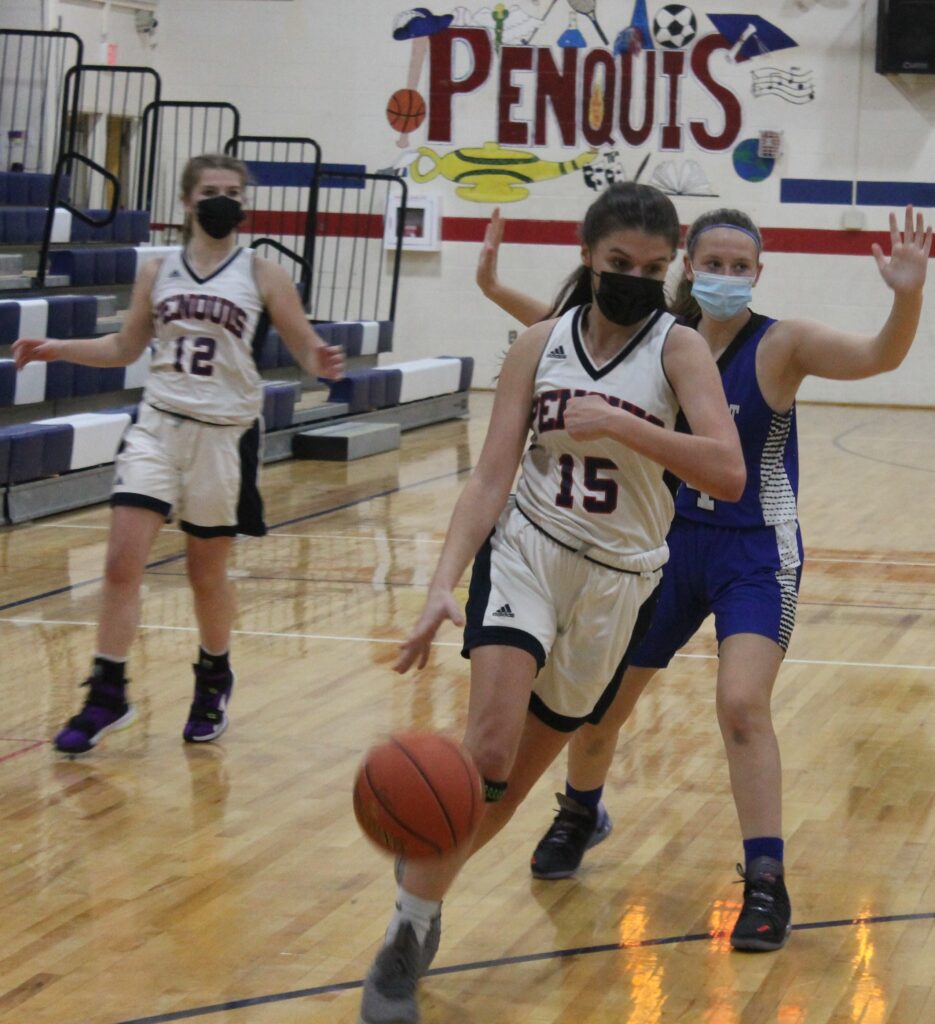 After several scoreless possessions for both teams, Aileen Strout's jump shot made the score 30-23 right before a Searsport timeout with 30.9 seconds left to play and the outcome settled.
Late in the second quarter Penquis broke open an 11-11 score with an 8-1 run to close out the first half. The Patriots ended up scoring 28 of the team's 30 total points on shots from the floor inside the 3-point line and the starters also accounted for 28 of 30 points for a balanced effort.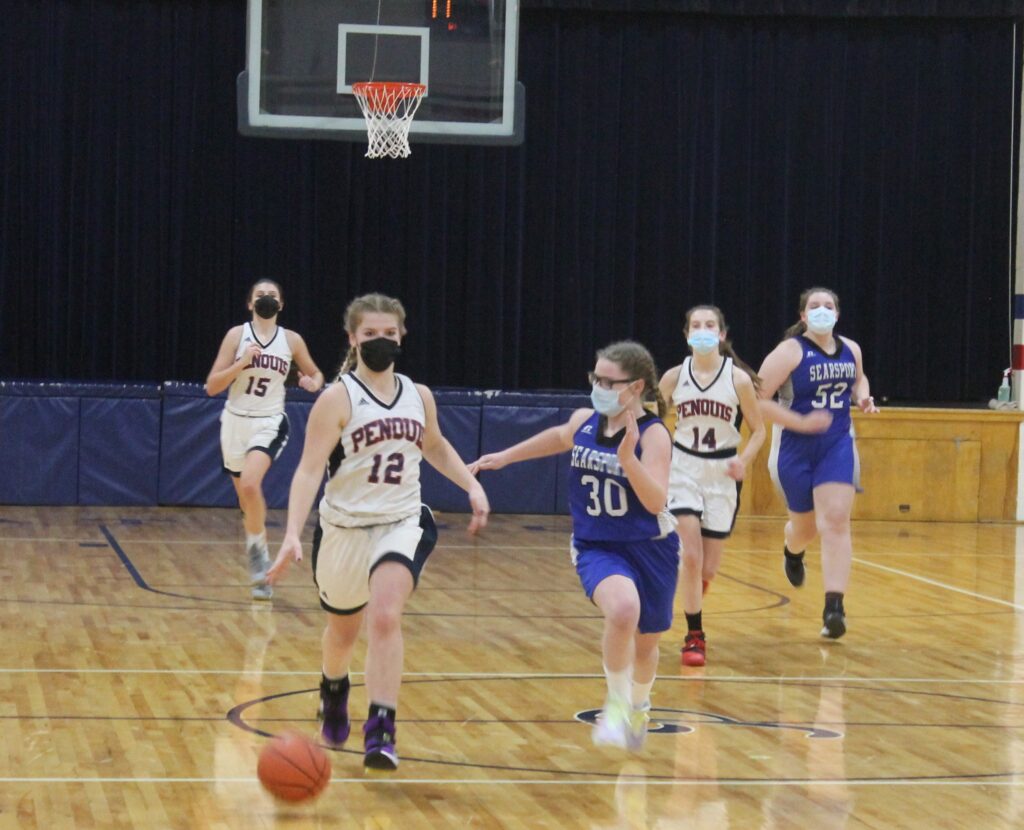 In the 8-1 run junior Rachel Broussard, Conklin, and junior Aileen Strout all had jumpers and junior Jessica Broussard picked up the other two by driving to the hoop and bouncing the ball off the glass for a lay-up.
The two teams are scheduled to play again in Searsport at 6 p.m. on Friday, Jan. 21.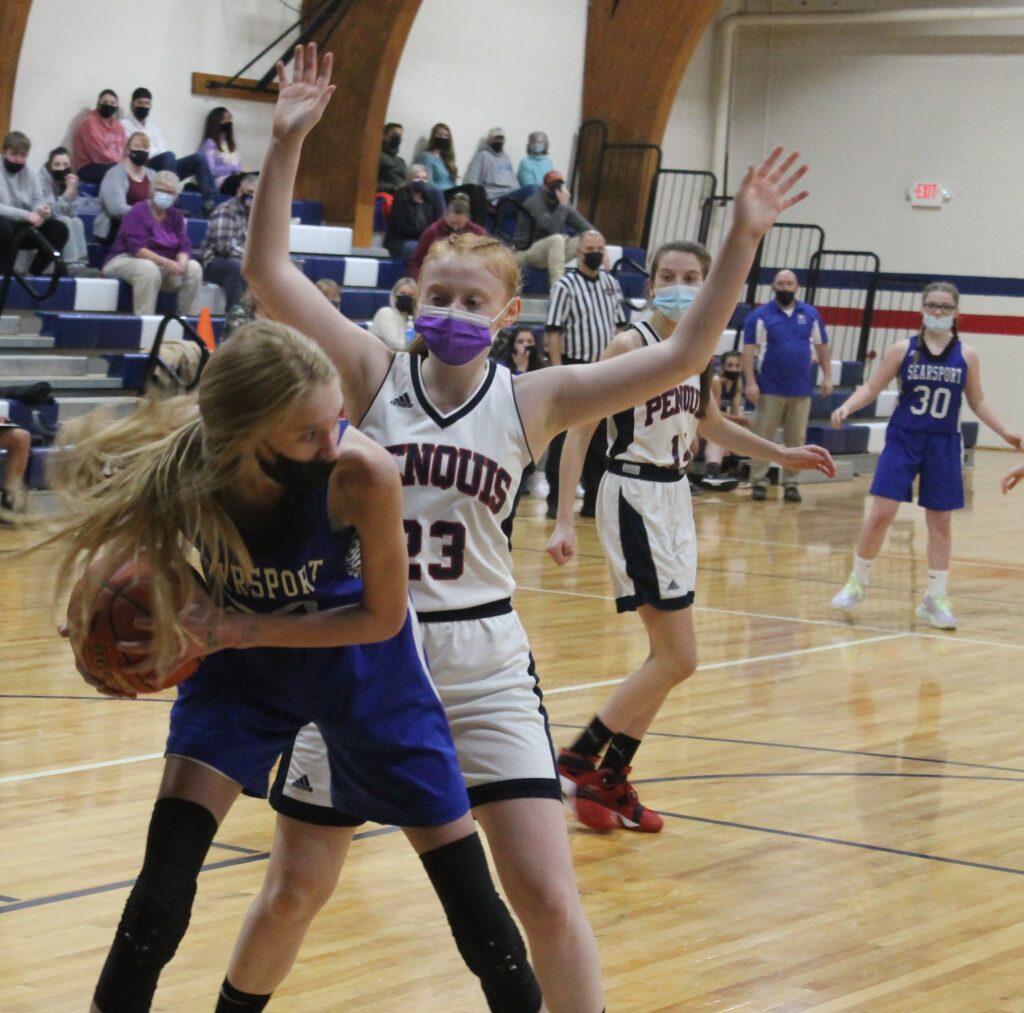 GIRLS BASKETBALL
Penquis 30
Searsport 23
SRP 6 6 11 0 | 23
PEN 6 13 6 5 | 30
Searsport (0-1): Sprague 10,
Perkins 5, Bagley 4,
Mello 2, Warman 2.
Penquis (1-0); Conklin 9,
Strout 8, Bryden 7,
N. Ali 2, J. Broussard 2,
R. Broussard 2,