MILO — Penquis Valley High School made the most of the program's first Maine Principals' Association soccer tourney berth since 2013. The fifth-seeded Patriots scored five times in the first half and added three more goals on the way to a 8-0 victory over No. 12 Piscataquis Community High School in a Class C North preliminary round matchup on Oct. 22 at Harris Field.
Following nearly 17 minutes of scoreless play, Penquis' Cayden Cyr got loose on a breakaway down the right side of the field. He got off a crossing shot, which bounced off the defender and in to put the Patriots on the scoreboard at the 23:07 mark. Brenan Grant picked up an assist on the play.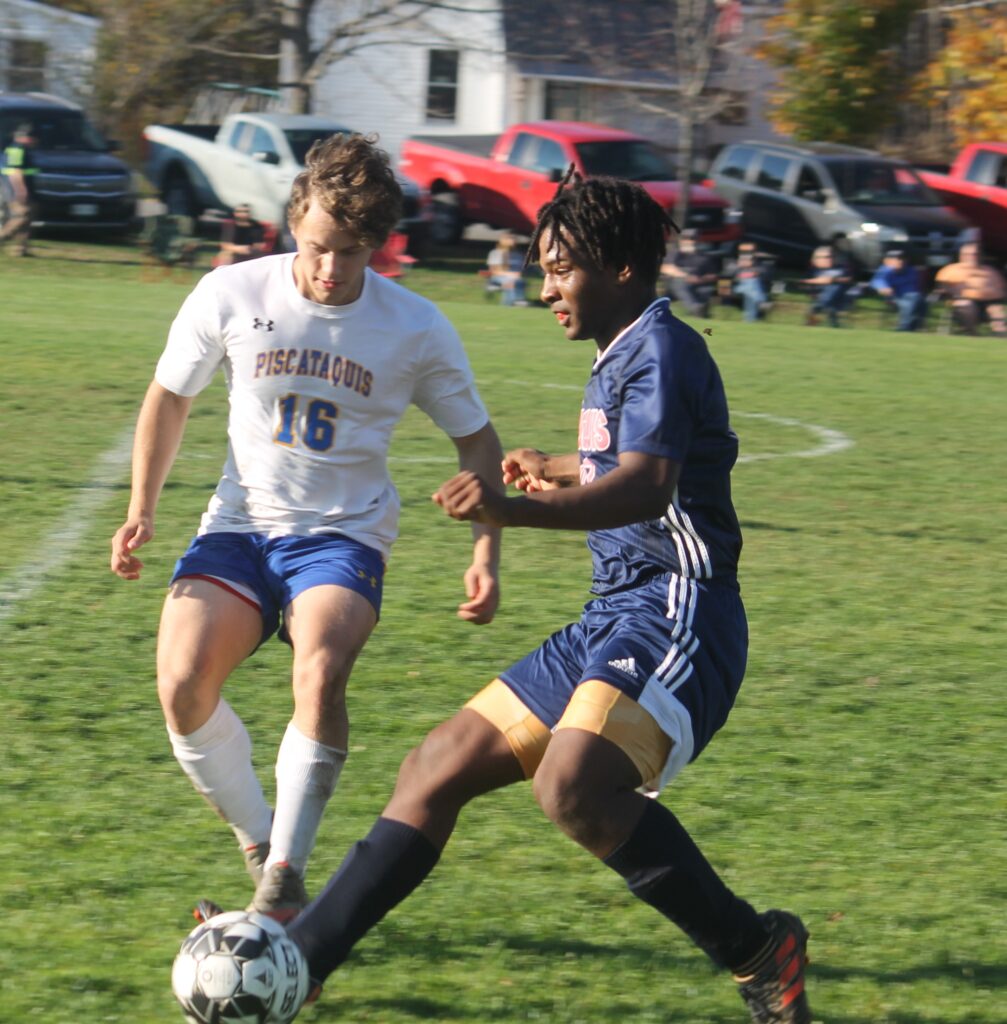 Six and a half minutes later the ball was loose in front of the PCHS goal. Justice Brown directed it in for the 2-0 advantage with 16:28 remaining in the opening 40-minute session.
Cyr would quickly pick up his second goal of the opening half. After taking a pass from Billy Sanborn, Cyr ran down for a one-on-one with Pirate keeper Trevor Hall. With Hall coming out to play the ball, Cyr nudged it past him and ran around the diving keeper to kick the ball in for the 3-0 lead.
A few minutes later after a free kick Corbin Cyr passed to Alvin Robshaw. His shot went through a crowd and in for the 4-0 advantage.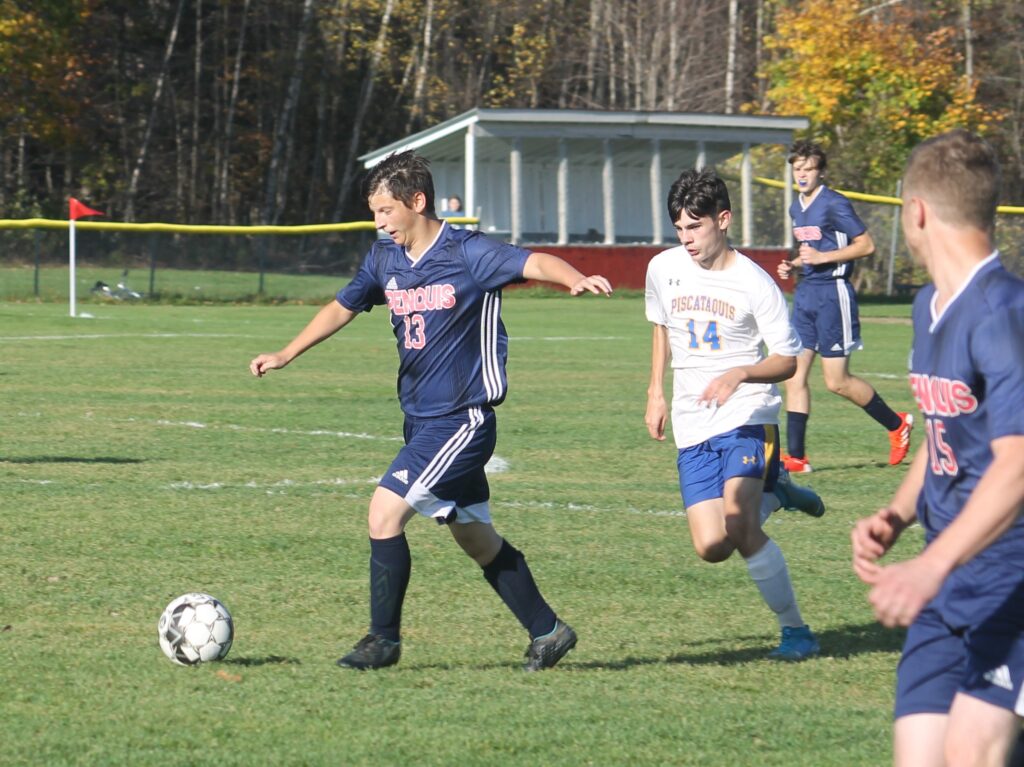 In the final 5-plus minutes before the half Nate Lovejoy kicked the ball on net from the right corner. Brown directed it in for his second goal of the day.
Brown would finish with a hat trick as he scored his team's eighth and final goal. Lovejoy also had a second half goal and Robshaw found the goal a second time after intermission. Cyr assisted on Robshaw's second goal to give him a direct hand in three goals.
Penquis starting keeper Grady Atkinson made two saves on three shots. Cayden Cyr took over in goal for the final 19 minutes of the game. He stopped a shot to preserve the shutout, the fifth of the season for the Patriots.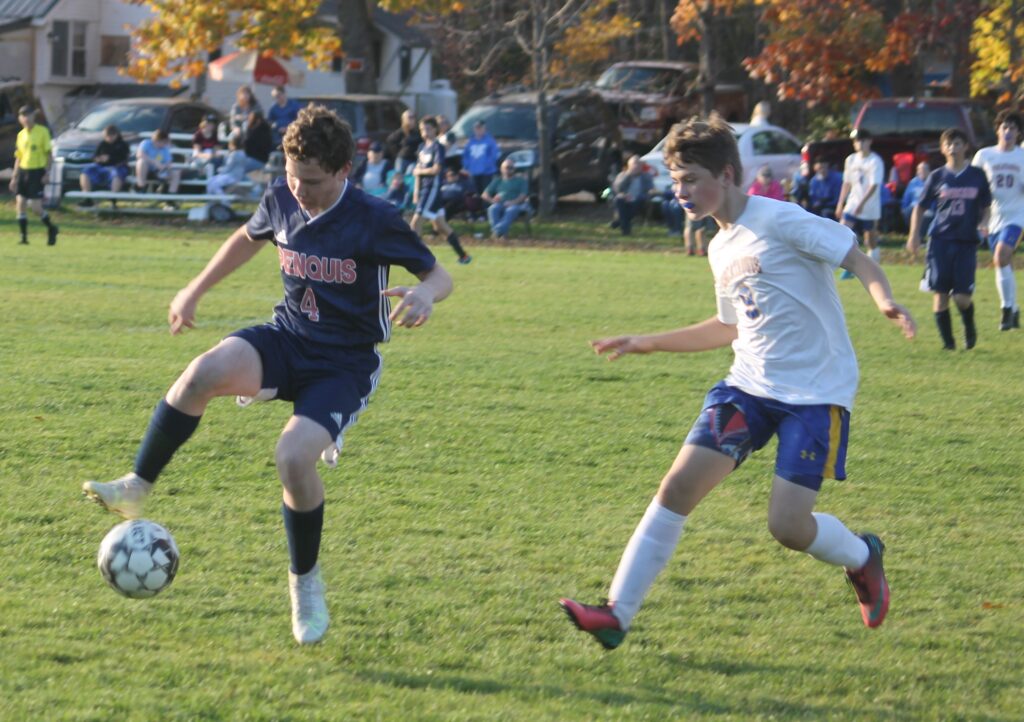 Hall made 15 saves on 32 shots.
Penquis improved to 12-2-1 with the win, going 4-0-1 in recent games with only one goal allowed in this five game stretch. The team earned its third win of the season against PCHS, having won 4-1 in Guilford on Sept. 23 and earning a 6-0 victory in Milo on Sept. 30.
The team is set to face No. 4 Bucksport High School (13-1-1) in a Class C North quarterfinal on Tuesday, Oct. 26.
PCHS ends 2021 with a record of 4-9-2.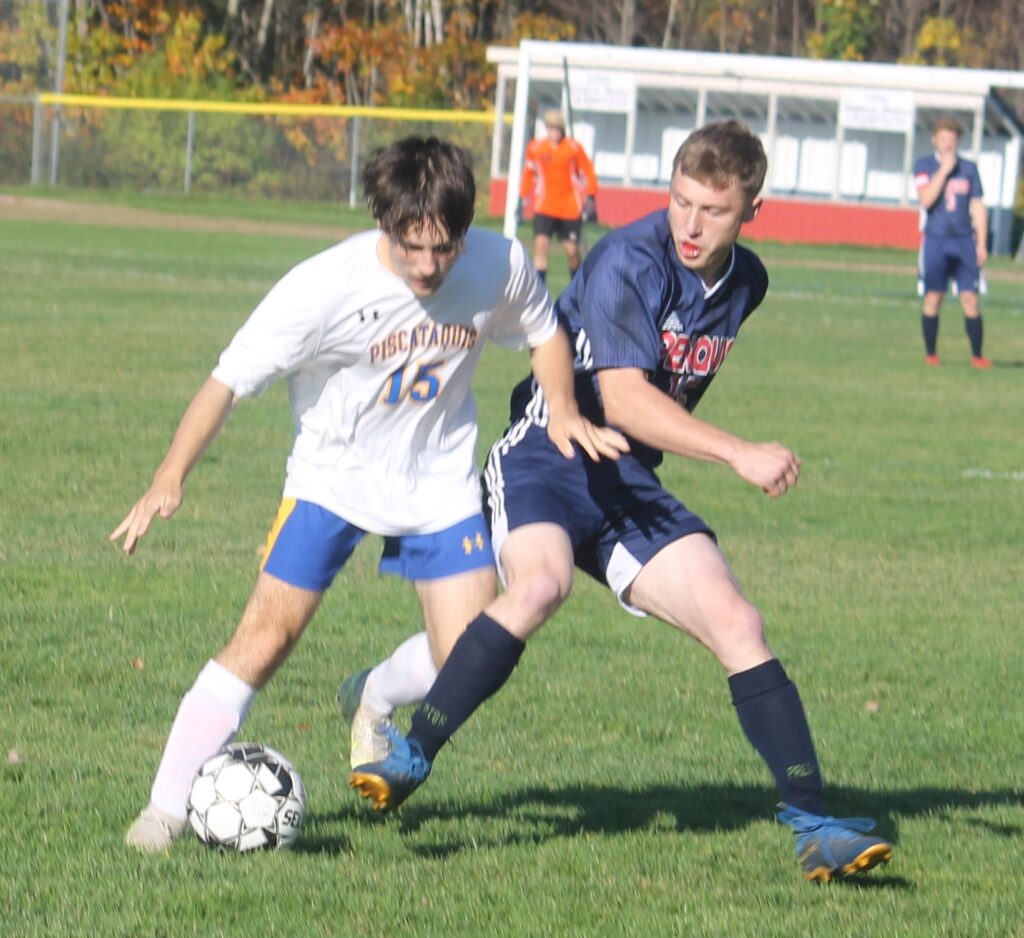 BOYS SOCCER
CLASS C NORTH
PRELIM
No. 5 Penquis 8,
No. 12 PCHS 0
PCHS  0  0  |  0
PEN   5  3  |  8
First: Pen — Ca. Cyr (Grant)
Pen — Brown
Pen — Ca. Cyr (Sanborn)
Pen — Robshaw (Co. Cyr)
Pen — Brown (Lovejoy)
Second: Pen — Lovejoy
Pen — Robshaw (Ca. Cyr)
Pen — Brown
Corner kicks: PCHS 0,
Pen 6
Saves: PCHS — Hall 15,
Pen — Atkinson 2 and
Ca. Cyr 1
Records: PCHS 4-9-2,
Pen 12-2-1